Saturday 7/7/18
2018-07-07, 21:07 by Gary M Jones
I was at the field today between 14:00 & 15:00 all on my own , good flying too. There is a dead sheep along the fence line towards the gate from the pits, I saw the farmer so reported this to her. I hope no one had plans for a BBQ
.
Farmer …
Comments: 1
I just wanted to thank you all for a warm welcome during our Indoor flying leisure centre in Kinmel Bay 17/12/2016.
I was having trouble with my Quad and also I was not confident in flying in confined spaces and manged to Bounce my Quad on the floor and then place my Quad in a safety net during my first flight (embarrassing).
Some of the members in sympathy also placed there planes in the hoop of the basketball loop, Piloted possibly in error
or revenge
crashed there Quads into polystyrene planes also crashed there Quads, Planes high up in the nets. All this I am sure was done so I did not feel so bad, it worked thank you (Don't feel so bad now LOL).
As for my Quad I was having snow on my Fatsharks and could not see well. I did not know till I got home that during my last flight my TNR Tramp HV must have lost its connection to the Arial and that's why I had snow, by the time I found out it had burned out, Luckily I had a spear.
You all showed me the need to learn to fly without goggles to gain orientation awareness something I must practice on.
I loved seeing all the planes and the RC car; I had fun trying to chase it with my Quad.
All in all I enjoyed your company and sorry I did not get chance to introduce myself to all but hopefully in the New Year I will.  
I have a lot to learn from you all and hope I can also return the favour and help you also.
Hope you all have a Mary Christmas see you all in the New Year
Wynne Davies (BoLt)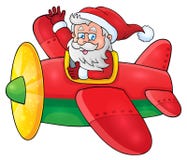 BoLt




Posts

: 72


RDMFC Bonus points

: 112


Join date

: 2016-10-13


Location

: Llandudno Junction



sure ive already posted this but hey ho....
Glad you enjoyed yourself, Im in Bryn Marl if you want to pop in anytime for a natter and coffee.
Tim 07516249981 ;-)

_________________
Experience often wins.

Tim

Committee Member




Posts

: 2968


RDMFC Bonus points

: 3235


Join date

: 2008-11-18


Location

: Tim Mackey lives in Deganwy




BoLt




Posts

: 72


RDMFC Bonus points

: 112


Join date

: 2016-10-13


Location

: Llandudno Junction



Thanks for coming! It was a good session. The little inductrixes were suffering a bit from interference on the 5.8GHz band, that I don't get at home. Not sure if it is down to the metal clad building, or something else, but I couldn't find a completely clear channel at all.

Still, a bit of interference never did any harm! It made for some interesting inductrix flights anyway!

Andy

_________________
Chicks dig slop free linkages....

Andy Sayle

Club Chairman




Posts

: 4739


RDMFC Bonus points

: -487569787


Join date

: 2008-11-16


Location

: Abergele, North Wales



I loved seeing the inductrix, I have been thinking of one of them but binding to the Taranis RC would need a SPEKTRUM module.

The interference may have been the building but for me it was added on by my Arial. After replacing the TNR Tramp I went out to Sychnant pass early morning and had no problems. Being there with you all was fun and at last I dont feel like it is me myself and I when flying as well as boring my wife with Quads and there Tec,.

I have parts for a second build over the Christmas brake so a new Quad will be born. I will be using the latest FOXEER Arrow HS1190 to cut down on having an TBS OSD. So I will have to get my bottle of wine ready to help me.

I am using FPV Freerider Simulator to help me orientation awareness, using it Line of Sight but its hard using Acro, not as bad when using Level mode.

I am interested in a wing like yours and one day will look I will into that and will look to you for advice.

Wynne

BoLt




Posts

: 72


RDMFC Bonus points

: 112


Join date

: 2016-10-13


Location

: Llandudno Junction



---
Permissions in this forum:
You
cannot
reply to topics in this forum