Saturday 7/7/18
2018-07-07, 21:07 by Gary M Jones
I was at the field today between 14:00 & 15:00 all on my own , good flying too. There is a dead sheep along the fence line towards the gate from the pits, I saw the farmer so reported this to her. I hope no one had plans for a BBQ
.
Farmer …
Comments: 1
The relatively new to the market DLE 222 cc four cylinder boxer is giving cause for concern this is the latest of about 5 failures in the States. The guy reckons the engines had about 14 gallons through it, he was practising IMAC schedules when he heard a loud bang and the prop departed the airframe complete with part of the crank and the spinner, pretty much the same as happened with my ZDZ 80 back in the spring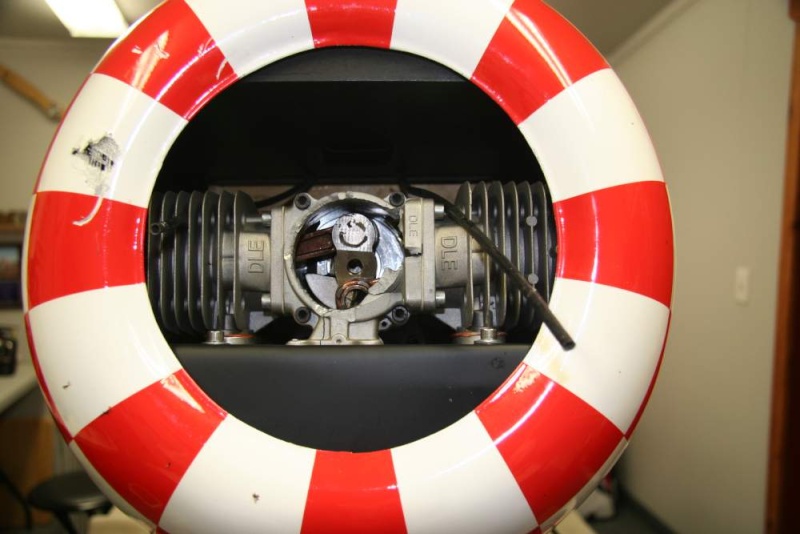 Luckily he got the airframe down ok it being a $7000 dollar Yak
With these larger and more powerful engines I wonder if the full size aircraft requirements of engine checks and inspections are required. In full size aviation any kind of prop strike or form of shock load to the crankshaft of the engine generally requires an engine strip down with thorough inspection and crack testing (some times X-ray). This is to detect microscopic flaws that can end up with the results as above. It would be interesting to know if any prop strikes or shock loading had accured in the past.
Of course, its not nice to loose $7000 but not as bad as loosing your life!
It's one reason why DA use billet for the crankcase, instead of castings
---
Permissions in this forum:
You
cannot
reply to topics in this forum