Saturday 7/7/18
2018-07-07, 21:07 by Gary M Jones
I was at the field today between 14:00 & 15:00 all on my own , good flying too. There is a dead sheep along the fence line towards the gate from the pits, I saw the farmer so reported this to her. I hope no one had plans for a BBQ
.
Farmer …
Comments: 1
Well done to Rich and Brian at this event last weekend the boy's have done well again in this comp. Brian was just out of the top three coming home in forth spot but Rich took the
top spot
in his section so well done to you both
Royb.

Roy

RDMFC Member




Posts

: 556


RDMFC Bonus points

: 715


Join date

: 2008-11-20


Location

: RHYL



Well done Rich and Brian
. Guess the drinks are on you then Rich
DaveS
Well done both of you, hope the weather was fine. Good luck for the next round.

melfyn

Committee Member




Posts

: 747


RDMFC Bonus points

: 885


Join date

: 2008-11-17


Location

: Denbigh



good job lads
Thanks for the well dones guys, I think if we're honest both our "reports" should have read "could have flown better" but we had a great time and the weather was good, stiff breeze but straight down the strip. The venue is right next to the Dartford crossing on the M25 which you can see in the background of the accompanying photo, it's a tunnel anticlockwise and the bridge clockwise, the amount of traffic it carries is unbelievable. When arriving on the Saturday afternoon we hit a six mile queue for the tolls on the bridge. The local club "North Kent Nomads" for a nominal fee kept us fed and watered for the duration and we camped on site. Had a good chat to the club President on Sunday and he rattled off many tales of the airborne activities around the Thames estuary during the Blitz. We had a trouble free run home arriving around 10.30pm.
The Nats next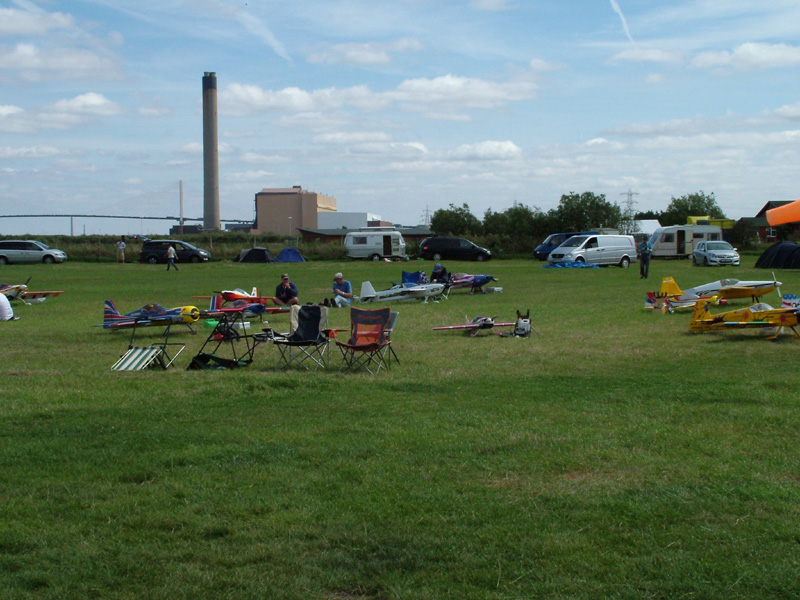 well done Brian/Rich,hope all goes well at the Nats.
Are you sure it was a 6 mile Toll Q or were they examining cars from Wales.
---
Permissions in this forum:
You
cannot
reply to topics in this forum