Saturday 7/7/18
2018-07-07, 21:07 by Gary M Jones
I was at the field today between 14:00 & 15:00 all on my own , good flying too. There is a dead sheep along the fence line towards the gate from the pits, I saw the farmer so reported this to her. I hope no one had plans for a BBQ
.
Farmer …
Comments: 1
Stumbled across some info on this topic today. 3W are developing some of their existing engines to run on heavy fuels such as kerosene and jet A1 fuels. At this stage they are apparently purely for military UAV's and patents are pending both in Germany and the USA. Here's a piccy of their modified 157cc twin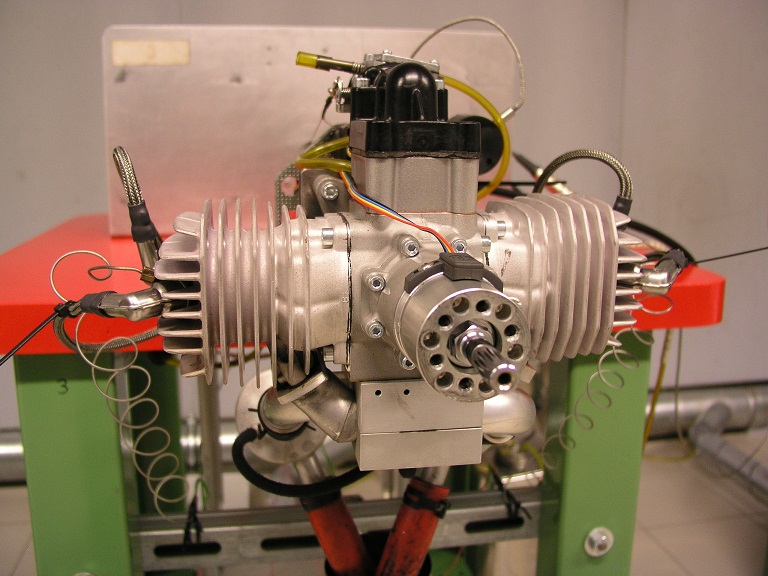 They are running some form of injection and the fuel is pre-heated before being fed to the engine. The system is apparently very fuel efficient when compared to small (model sized) turbines and the worlds military s don't want to be transporting petrol around for their UAV's on-board ships etc where they already carry jet fuel with less fire hazards etc. The engines are obviously heavier in this format than the equivalent petrol version but apparently this is not a problem with UAV's .
There is a dedicated website on this project if anyone's interested
http://www.3w-international.com/
nice one have you seen the hall sensor it's different & it's on twin spark
Yeh Rich they do the twin spark setup on the 157 petrol as well and I think the hall sensor's are like that on the petrols as well as I believe they are all programmable for advance curves now. The big alloy lump on the bottom of the crankcase is the heat exchanger for pre-heating the fuel with exhaust heat
Why not 'bite the bullet' and just go for plain ol' diesel?

Allan Patrick

Committee Member




Posts

: 1620


RDMFC Bonus points

: 1842


Join date

: 2009-07-19


Location

: Colwyn Bay



Probably too much heavy engineering to cope with the high compression ratios needed for diesel Allan
I believe these heavy fuel motors run less compression than their petrol motors.
you can see a SS spacer plate between the barrel & crankcase
---
Permissions in this forum:
You
cannot
reply to topics in this forum