Saturday 7/7/18
Sat Jul 07, 2018 9:07 pm by Gary M Jones
I was at the field today between 14:00 & 15:00 all on my own , good flying too. There is a dead sheep along the fence line towards the gate from the pits, I saw the farmer so reported this to her. I hope no one had plans for a BBQ

.
Farmer …
Comments: 1

After vissilble progress in my 3D flying - decided to go for something more serious. - Why not ?? - my blade dancer is still in one piece - just not very good when is windy.
Decided to have a go at our Katana (o gosh ...what a suprise ... )
The problem with all Kits is space...
So had to make big life decission and .... I moved laptop from my coffe table on chair next to it.
So here it is - my working bench
I prepared all professional equipment I could find.
OLFA knife
Sand paper and sanding block
Steel ruler
Few pins (don't tell my wife )
Glue (thin)
Plastic bag from Tesco, and after 2 late nights ~ 6 hours - here it is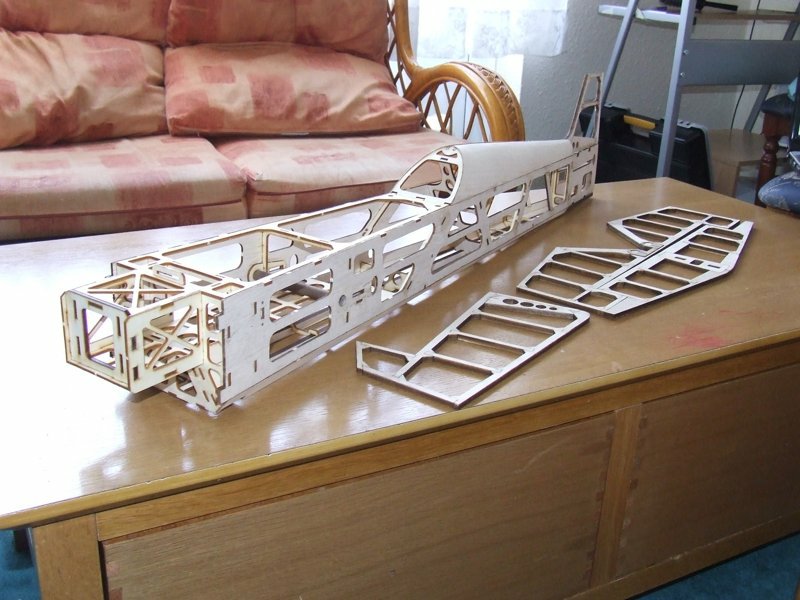 another 4 ish hours, and everything is nearly finnished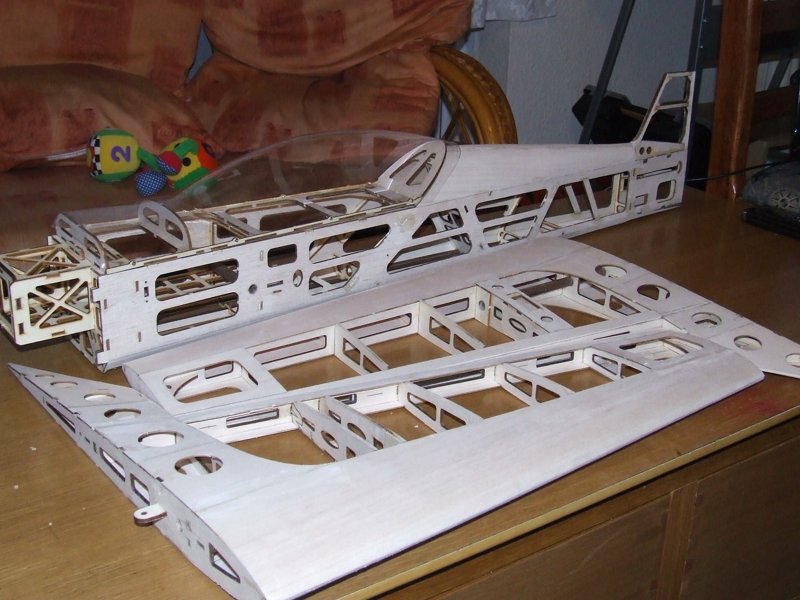 Not bad for a first build

Now - still didn't decide what color scheme I do want to use...
Nothing to fancy and complicated - after all - I'm at the very beggining of 3d flying - so it's not if I crash it - it's when ..
Thinking about something in dark colors, any ideas ? I've spent some time looking at google images of Kat's most of'em is white/blue/red - what about black ?
Have you seen anything like it ?
c'mon - guys
I'm gonna do shopping next week - so there is few days left
Cheers
Rob


Robert Piechulski




Posts

: 463


RDMFC Bonus points

: 583


Join date

: 2009-06-14


Location

: Huddersfield



Managed to find some time and dod some covering.
Never worked with film before - well last time I did any covering was 20 ish years ago on some gliders- with some paper - so it's not perfect - but much bettter than I was affraid it will be

Just must remember to avoid black color next time ...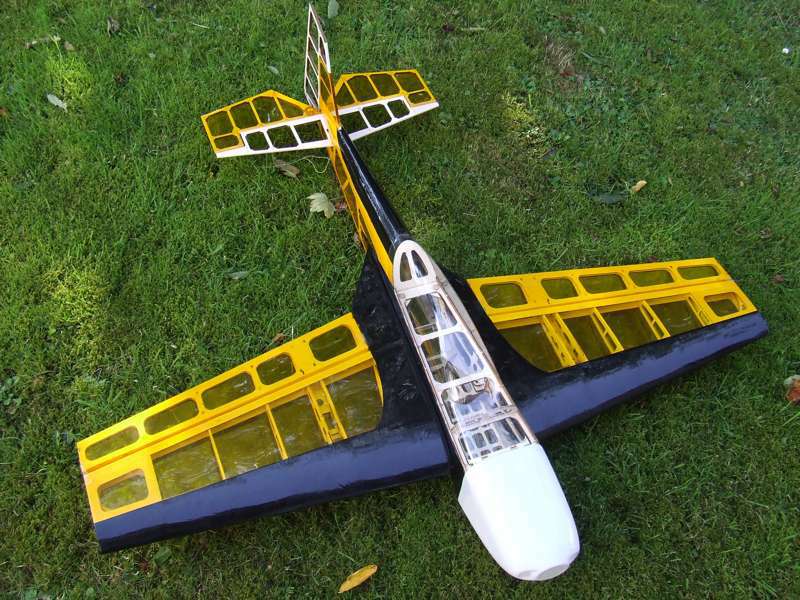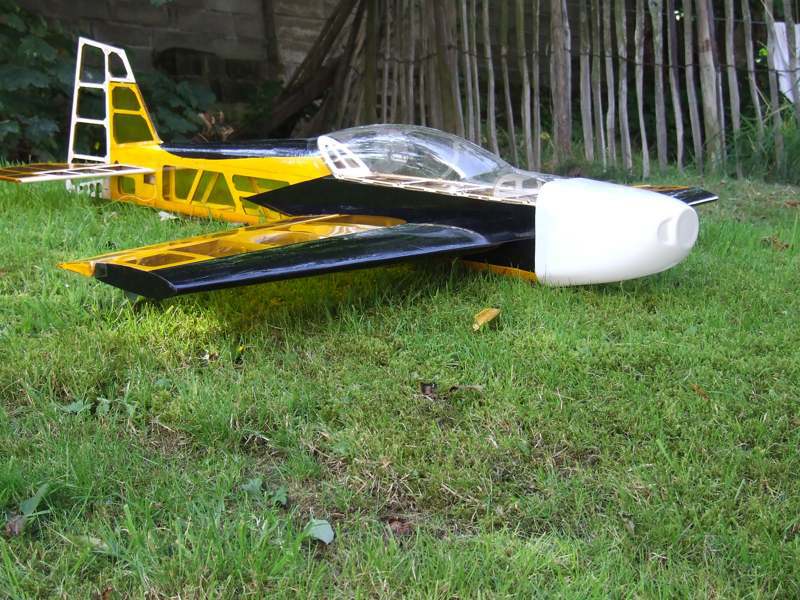 Still can't decide of color for cowl...
but hope to finnish it before Skelm


Robert Piechulski




Posts

: 463


RDMFC Bonus points

: 583


Join date

: 2009-06-14


Location

: Huddersfield



Looks great Robert,
i`ll have the other thing sorted in the next couple of days for you too


Mark Barnes

Club Secretary




Posts

: 6604


RDMFC Bonus points

: 8235


Join date

: 2008-11-16


Location

: Rhyl North Wales



Mmmm Yellow and black, I like the colour scheme

Andy

_________________
Chicks dig slop free linkages....

Andy Sayle

Club Chairman




Posts

: 4736


RDMFC Bonus points

: -487569790


Join date

: 2008-11-16


Location

: Abergele, North Wales




Robert Piechulski




Posts

: 463


RDMFC Bonus points

: 583


Join date

: 2009-06-14


Location

: Huddersfield





Similar topics
---
Permissions in this forum:
You
cannot
reply to topics in this forum