Battery left at field.
Thu Aug 10, 2017 9:59 pm by Andyedmead
Not sure but think I may have left a battery on the box by the strip tonight after rushing off to recover plane from field?
Note to self "don't stall a Radjet".
Andy
Comments: 2
Someone posted this on Flying Giants saying it was caused by a 32x10 on a DA 150

It subsequently turned out to the result of the guy falling overboard from his own boat, and not having an ignition cut-out hooked up, and tangling with his prop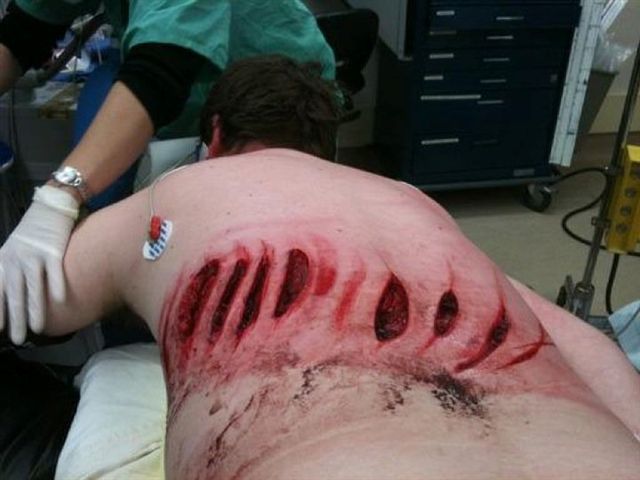 But it sure makes you think
Lets be careful out there

OMG,I looked at the picture before reading and thought shark attack victim.

That looks very painful.
Every time I see something like this it always makes me stand back a bit more when things are spinning.
Danny.

Mr Moff

Committee Member




Posts

: 1200


RDMFC Bonus points

: 1433


Join date

: 2009-08-25


Location

: Rhyl



Could make an interesting letter rack!

Stubbsy




Posts

: 1111


RDMFC Bonus points

: 1373


Join date

: 2010-08-05


Location

: Stubbsy lives in Prestatyn



I was thinking toast. But, letters or toast they would both go a little soggy.

XXXXX




Posts

: 484


RDMFC Bonus points

: 551


Join date

: 2008-11-21


Location

: X



---
Permissions in this forum:
You
cannot
reply to topics in this forum