Battery left at field.
Thu Aug 10, 2017 9:59 pm by Andyedmead
Not sure but think I may have left a battery on the box by the strip tonight after rushing off to recover plane from field?
Note to self "don't stall a Radjet".
Andy
Comments: 2

how do I get to the flying site on the great orme.Info please
Morning John, there are several places to fly on the Orme but the most popular one by far is known as the "tank tracks" car park. Drive round the perimeter road, one way from the pier and keep going till you pass the cafe on your right, about 50-60 yds past the cafe there's a left turn onto a heavily corrugated concrete road that leads up to a car park at it's end.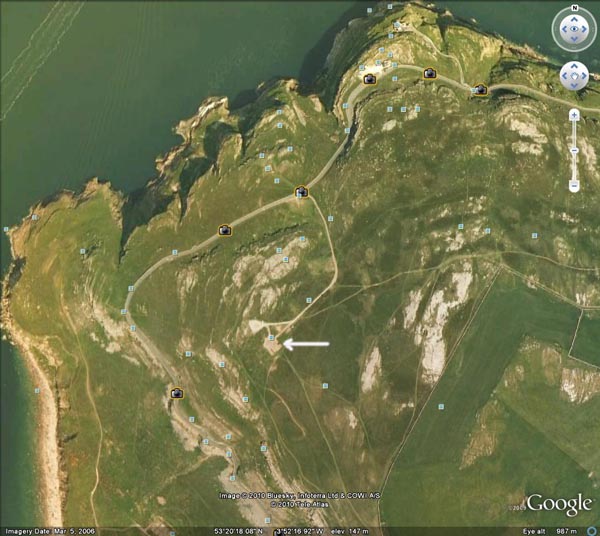 Car park arrowed
thanks Brian,never thought of Google.I heard it was Tank Track but thought it was a mistake and it was Tram track!


Similar topics
---
Permissions in this forum:
You
cannot
reply to topics in this forum